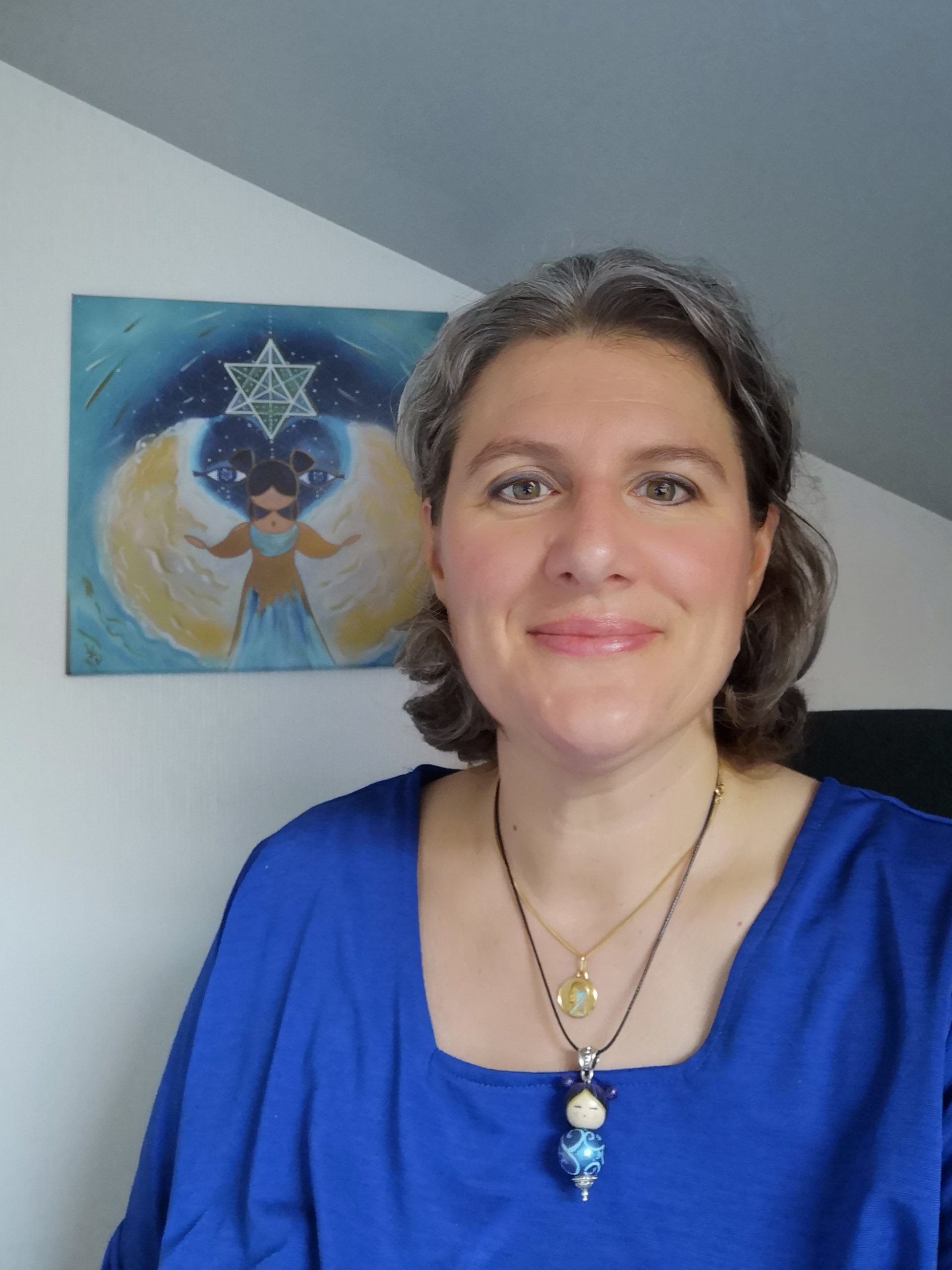 Anne-Claire Joffroy is a spiritual artist.
Through the pattern of the Flower of Life, she channels intemporary bright visions.
Her colorful and joyful artwork offers multidimensional reading possibilities, so that her work can touch and talk to everyone.
She transcribes the soft and powerful vibes of the Divine Feminine energies, especially in her soul portraits, which appear like modern icons.
She works also on commission, for the soul portraits. In her online shop, you can purchase prints, gift ideas and also the Words of Light cards.